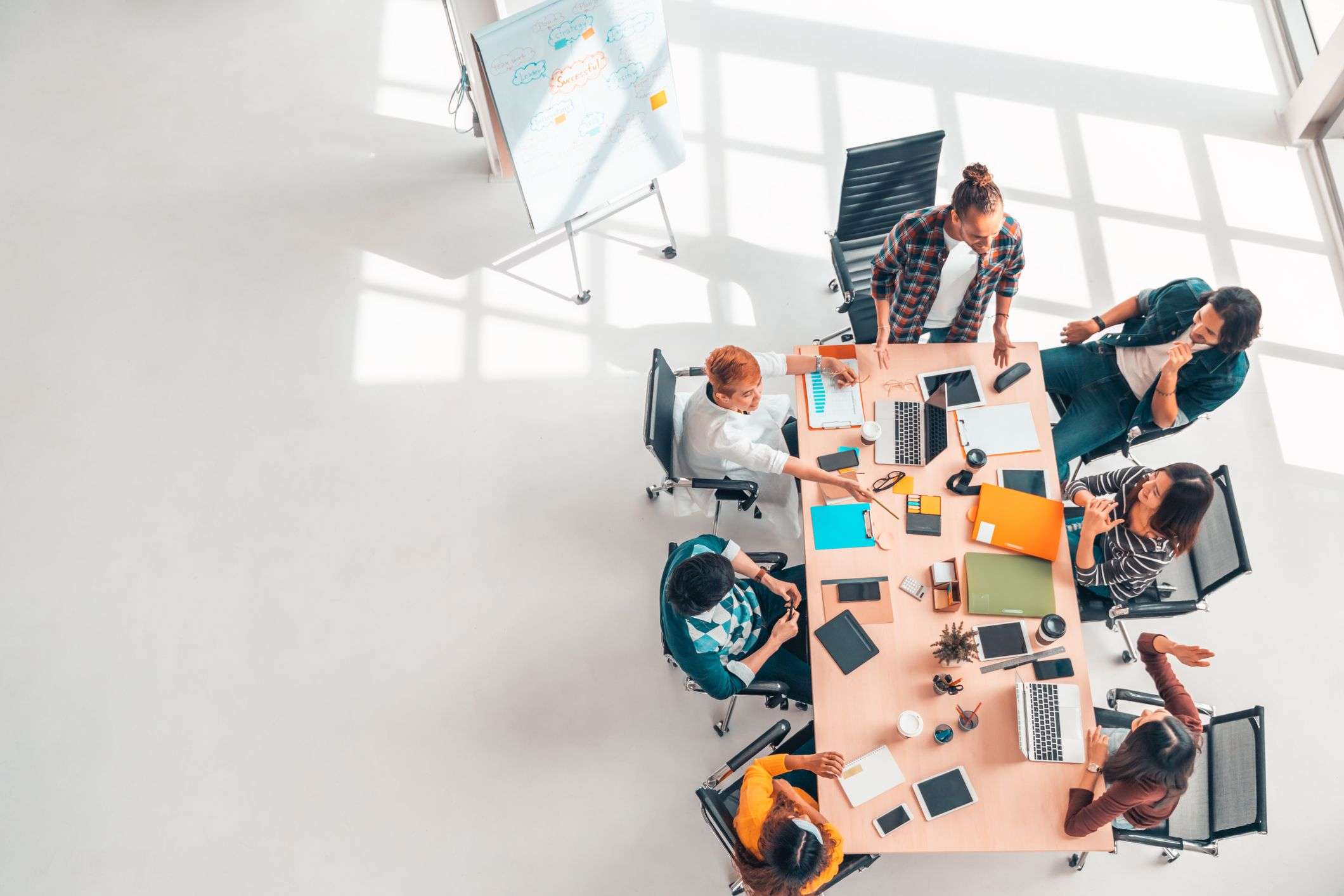 Loss of face-to-face working has made many feel isolated. People who started work during the pandemic and have only worked remotely report less of a sense of connection with colleagues and their new company. Remote working however has accelerated adoption of asynchronous working with individuals benefiting from the opportunity to collaborate across time zones and teams in a more meaningful way.
Alignment on purpose, holistic thinking and generosity become even more important in the hybrid/remote work environment to create goodwill and healthy cross team work dynamics. Whilst in a remote working environment interactions have become more formalised, the opportunity and accessibility of people across time zones and teams has actually increased opportunities for connection. Re-introducing informal connection points through hybrid working are important to enhancing collaboration.
Try these tips to be encourage collaboration:
Actively seek out the perspectives of others.
Debate, discuss, get the challenge out in the (virtual) room.
Have markers and celebration points about what has been achieved together.
Establish routines and rituals that encourage connection and build a sense of belonging and identity ie. 15 minute daily stand up; weekly Friday afternoon retrospective.
Set a team meeting with no agenda – just to check in with each other or as part of a regular team meeting make time up front for individuals to check in ie one word to describe how I am feeling; each person to share what is happening in their world this week.
Be clear on how you expect people to work – from availability during work hours to the length of work hours.
Be clear as a leader on when you are available. Block out time in your diary for informal connections with your team. One leader would book a 2 hour meeting slot a week with a zoom link and anyone could jump on that who had a question/problem that would take less than 10 min to solve. The leader would lock the room when someone was in there.
Ask different people to play different roles in meetings.
Ask people to pair up and run meetings or work on a project.
Create opportunities for informal connection. Virtual drinks, one group had a designated taskmaster who would schedule regular team challenges. (We did this with a top team and covered things like favourite movie; favourite book; favourite song; favourite movie line; favourite meal; favourite destination in the world.)
Create online networks to bring groups of people together who wouldn't otherwise connect.
Use birthday's or other important work/personal life events to bring people together.
Share stories of how you have built connections with customers or other's in the business. Share the positive impact this has had.
For further insights view our selection of
case studies
,
ebooks
,
reports
and
white papers
or
contact us to learn how we can transform your culture.